This event is now closed.
Playworks TeamUP Fundraiser
Heritage Elementary

$3,700.00 of $16,500.00 goal
We need your help! We'd like to bring the Playworks TeamUP program to Heritage for the next school year. Playworks TeamUP is a program where we have a Playworks coach on campus one week a month. The coach teaches students fun playground games, conflict resolution skills, and ways to include all students in play. The coach also works with our playground and PE staff to train them in the games. The coach builds a "Junior Coach" program using some of our students so they can function as playground coaches during the weeks that the Playworks coach is at other schools. Please watch the attached video for a 2 minute summary of the program. This program has the support of both our Heritage PTA and our Community Council. We're asking for your financial support so we can raise the funds needed for the program. We are asking for a $15/student donation. We also encourage corporate or larger donations to help us reach our goal. They are tax deductible and for each donation of $1000+, we will get a 2x3 foot banner with the business or family name and hang it on the fence in our north drop-off zone to be seen by all those coming through the drop-off each day during the school year. If we are unable to raise enough funds for the Playworks TeamUP program, we will use the funds raised to send our playground and PE staff to a 2 day Playworks training during the summer and purchase additional playground equipment. We are so grateful for your support and look forward to having Playworks TeamUp here at Heritage beginning in August!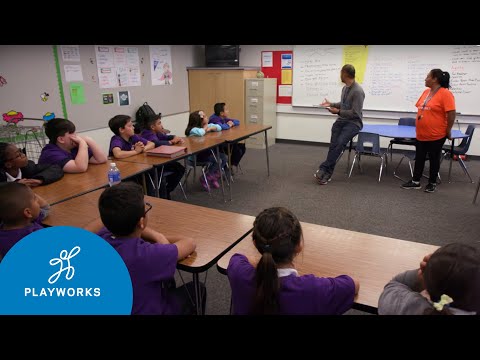 ---
You may also be interested in...