This event is now closed.
Cheerleading Fundraiser
Farmington High School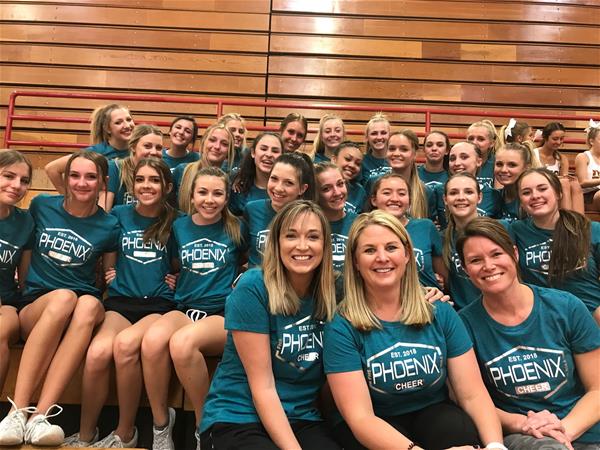 Dear Family and Friends, I am excited to announce that I am a cheerleader for the 2018-2019 school year at the brand new Farmington High School, home of the Phoenix. We are already hard at work preparing for the opening of our brand new school. We have new squad members to get to know, new choreography to learn and new traditions to start. As with any new endevour, we are in need of monetary help in order to get our program up and running. Instead of asking you to buy cookie dough or wrapping paper, we thought we would just ask our family and friends to support our new cheer team in whatever way they can. Please consider contributing to our cause of raising money that will go toward team equipment, choreography and other spirit related activities. This fundraiser is in lieu of me coming knocking on your door with the task of selling some product that our team would only receive partial funds from. Please help support our Phoenix cheer team with a donation. Our goal this year as a cheer squad is to unite our student body and create an atmosphere that our community wants to support. With your help, I have no doubt that we can accomplish this. Thank you for your consideration and support!

---
You may also be interested in...