This event is now closed.
Davis High Football Alumni Donations
Davis High School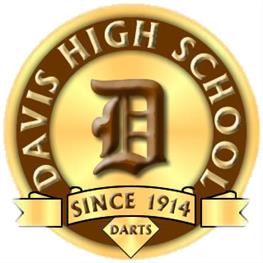 We are so grateful for the generous donations of almost 1,000 donors during the recent text campaign. We raised significant funds for the Davis High School Football program which will be a huge benefit to the team, school and community. The support of so many family, friends and neighbors was amazing and we are now hoping the alumni network can provide an additional push to help us get over the proverbial fundraising hump. We set a goal to raise $30,000 through the alumni network in the month of June. 100% of your donation will be put into the general operating budget of the Davis High School football program and be used for such things as equipment, uniforms, the Mother and Son Date Night and Dads and Dawgs for seniors, 7 on 7 tournaments and lineman camps, improvements in the weight room, player meals, camera crews and photographers, a statistician, competition prizes for the boys, awards, coaches clinics, activities, and many other important needs and wants that will improve the overall program and experience. We recognize the power of such a deep and committed alumni network and appreciate all of the wonderful support we have received to this point. Thank you for your consideration and continued support as we strive to "Defend the Tradition"! Sincerely, Scott Perry
---
You may also be interested in...