This event is now closed.
Matilda the Musical - November 20th @ 7:00 pm
Clearfield High School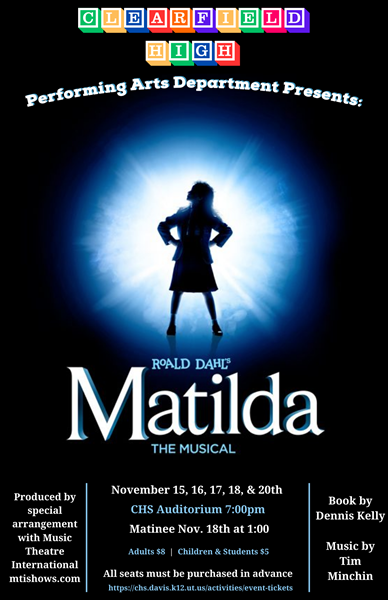 Purchase tickets for the Musical, you will receive a QR code after purchase, please print or screen shot the QR code and present at the entrance. Your whole party must arrive at the same time as you will only receive 1 QR code per order, do not pay for multiple nights in one transaction. Please make separate orders if needed.
---
You may also be interested in...