This event is now closed.
Productions Class Performance - Little Red School House
Central Davis Jr High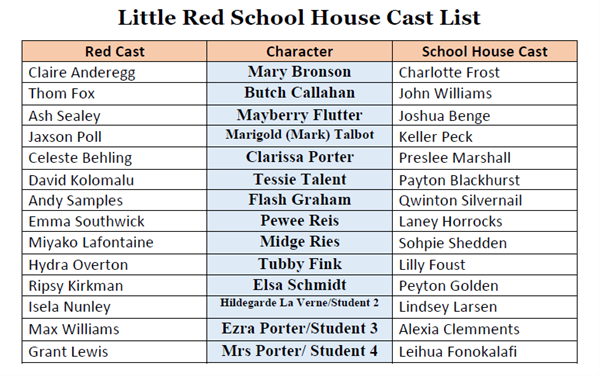 CDJH advanced theatre class presents "Little Red School House." You'll meet tough boy Butch who delights in picking on sweet Mayberry, the stuck up daughter of the head of the School Board; the teacher's pet; the simpering flirt; the dumb Dutch girl; the lazy boy who sleeps most of the time; the poor teacher who is nearly driven out of her wits - to mention only a few. Wisecracks are hurled across the room as often as blackboard erasers. This play will have everyone laughing. Tickets are 5 dollars and Performances are: Red Cast- Thurs 11/30 at 7pm and Saturday 12/2 at 5 pm School House Cast- Friday 12/1 at 7pm and Saturday 12/2 at 7 pm
---
You may also be interested in...