This event is now closed.
20/21 Youth Winter Wrestling
Syracuse High School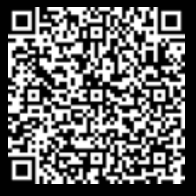 For: Boys and Girls grades pK-9 (must be 4 yrs old) Schedule: Practices on Tuesdays and Thursdays beginning Nov. 17 running through youth super state on Jan. 29-30. grades 4-9 5:30-6:45 pm grades pk-3 6:50-7:50 pm Tournaments on most weekends Cost (no refunds after registered): Cost includes a long sleeve t-shirt $50 if you did our rec program Nov. 2-7 this year $80 if you did NOT do our rec program A $15 USA Wrestling Membership is required for this program. You can purchase a card at the following website: https://www.usawmembership.com/ Register under the club name: SYRACUSE There is an online store currently open to purchase competition uniforms, backpacks, and jackets. The store will be closing on Tues. Nov. 2 for the first order. It will reopen on Nov. 3 and close for good on Nov. 17. Winter season wrestlers must have a Syracuse competition uniform. If you don't already have one please order a singlet or fight short / rash guard. REGISTER: Online only: Get (or renew) your USA Wrestling Card FIRST: https://www.usawmembership.com/ It provides supplemental health insurance for injuries that occur at practices and tournaments. Next pay for your registration, then finish registering for the program by scanning the QR code below. All links for registration can be found at www.syracusetitanswrestling.com For more information or questions: call or text: Troy Brown @ 801-645-8578 or email: twbrown@dsdmail.net
---
You may also be interested in...