This event is now closed.
Knight Trek 28
Kaysville Jr High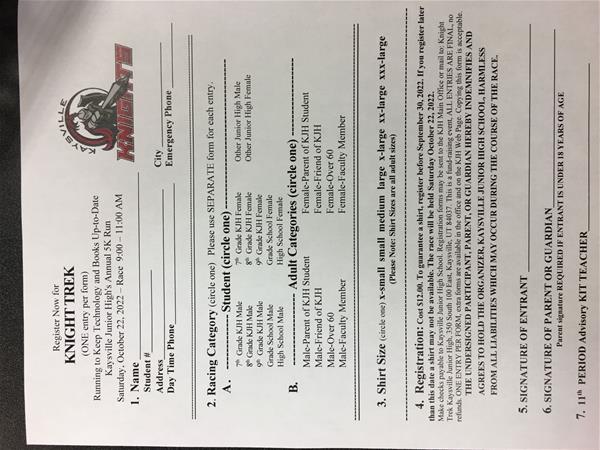 $2,231.00 of $10,000.00 goal
Hi KJH Fans, on Saturday, Oct 22 at 9:00 am, will be our 28th annual 5K Knight Trek! You can pay and register for Knight trek below, send the form to email listed below. We are asking for any donations to help us raise funds to purchase new technologies and supplies for our classrooms. Funds will be allocated by our administration and Knight Trek committee to areas most in need. Here are some advertising options for sponsor donations, please consider assisting us with a donation for KJH Knight Trek: $250 donation - business Logo printed on back of T-shirt $500 donation - logo on t-shirt, plus 1 4X6 banner to hang in gym for duration of current school year $1000 donation - logo on t-shirt, plus 2 4X6 banners, one for gym, one for north front fence Please email any logos to kball@dsdmail.net by October 4
---
You may also be interested in...